Great Prices for Board Games

Top Board Games

Games ordering on secure site.
Tactical strategy game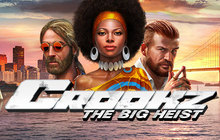 More Game Sales
Kraze

KRAZE is a 3d game of its own kind. No parallels, no verticals come close in comparison. A visual delight, a story unfolds tantalizing racing enthusiasts to join the race of their lifetime. With the most powerful race cars you compete to conquer the Kraze championship followed by the challenging street races. The prospect of racing against the wildest of racers in the toughest of racing fields of the world is too tempting to resist. Spell binding visuals cut to the fusion of hip hop, trance and rock add to the adrenalin rush.

Kraze Championship includes various racing clubs which include Mud Race, Rally and F1. Designed to test racing skills in all ranges (open and closed) irrespective of the track KRAZE is first of its kind that engages the gamer into navigating the slippery slide of the mud race into the cross country maze of hilly terrain, the shimmering mirage of the desert sands before it pits you against the pros of Formula1.

Last but not the least; you take on the street smarts on their own turf. Do they stand a chance? It's for you to know and for them to find out.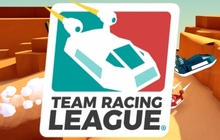 Salient Features:
All genres of racing encompassed i.e., field, country side, stadium and city streets
8 racing tracks
13 turbo charged cars
Start your career by creating a profile to win the Kraze championship
Various Race Clubs and Challenges
Winning is as a stepping stone into the next level
Quick Race mode puts you in a level at random
Mix of various music genres.
Total Game play duration for the average player – an estimated 3 hours
Kraze

Game Booster Premium
Designed to help optimize your PC for smoother, more responsive game play in the latest PC games with the touch of a button, Game Booster helps achieve the performance edge previously only available to highly technical enthusiasts.

Game Booster Premium
Game Gifts
Order Mystery Case Files Huntsville
Ant War
Order Cute Knight
Order Diner Dash
Action Figures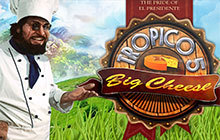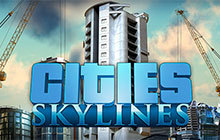 Order Lotto Sorcerer v4 for Linux $34.95
Order Lotto Sorcerer V4 for Mac $34.95
Arcade Mah Jonqq Gold $24.95
Zulu Gems Full Version $19.95
Virtual Villagers 2 Full Version $19.95
Tradewinds 2 Full Version $19.95
Subway Scramble Full Version $19.95
PartyBowling $19.95
Puzzel Bowling Full Version $19.95
Snowball Frenzy 9.95
Mystery Case Files Huntsville
Order Fantasy Roller Coaster
Order Aargon Deluxe
Order Action Ball Deluxe
Order Age Of Castles
American History Lux
Order Aqua Bubble
Order Aqua Ball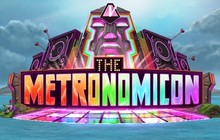 Stuffed Animals
CardWare Software, is a birthday post edition. The Personal Touch in Corporate Communications. Stand out in your clients mind. Go the extra mile for their business. CardWare prints date of birth, history-packed 8-1/2-by-11-inch scrolls PLUS greeting card inserts.
CardWare $99.95
We ourselves feel that what we are doing is just a drop in the ocean. But the ocean would be less because of that missing drop. By ~ Mother Teresa
Support Relief Efforts
The American Red Cross
|
Salvation Army
As a Verified Member of PayPal, we proudly display the PayPal Seal on our website. Sales, Ads and your Donations help to keep this website going. Thank you.
We use E-commerce services pages for safe downloads and sales. Your payments are securely processed on a2000greetings. Positive a2000greetings SSL Certificate Secure Site
Our web site is verified and validated by Comodo.com, the second largest High Assurance Certification Authority in the world.
Featured Web Sites
Our Holiday Site
|
Halloween Fun Scare
|
Add Babies
|
Webhost Websites